Storhy vous fait gagner du temps.
La fin d'un casse-tête chronophage.
Expense reports
Storhy saves you time.
Storhy vous fait gagner du temps.
La fin d'un casse-tête chronophage.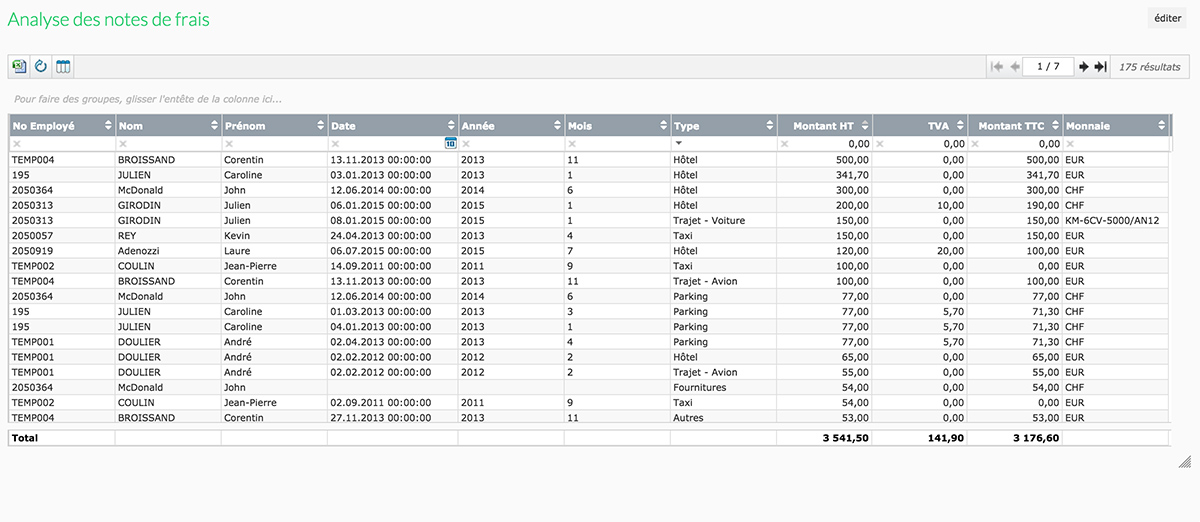 Une bonne visibilité des dépenses. Facilement transmis au comptable.
Moins de papier, plus de temps. Des risques d'erreur mieux maîtrisés.
Accessible 24h/24, de n'importe où, même avec un travail nomade.
Improved visibility of expenses and streamlined accounting.

Less paper shuffling, better controls and less potential for errors.

Available 24/7, from anywhere, even when working remotely.
Report expenses with Storhy
My expense reports
Submit an expense report
Import supporting documents
Add comments
View the reimbursement status
MY TEAM'S EXPENSE REPORTS
Be alerted when a new expense report is submitted
Validate or reject the expense report
Make employees aware of their responsibilities
Analysis
View the company expense reports
View the expenses of a particular employee or employee group
Filter the expenses by category
The right process.
The employee

The employee submits an expense report from his/her own account. The employee imports supporting documents directly joined to the expense report.

The manager

The manager is informed that his/her subordinate has submitted an expense report. He/She can validate or reject the expense report, having all the information at hand.

The HR and accountings

The HR specify the accounting information: the employee is interested to know when the expense report will be reimbursed. The HR can send to the accountings the variable pay elements very easily. The expenses can be analyzed and filter to have a better understanding of what is going on in your company.
Frequently Asked Questions
Feel free to contact us if you have any questions!
We're here to support you and ensure Storhy is a success for your organization!
Storhy, a pleasure.
Entering expense reports is no longer cumbersome and time consuming.
We save time and have greater visibility to our expenses.
And between us…I spend far less time now that I can view my report directly!
– A Storhy pilot client
---
---